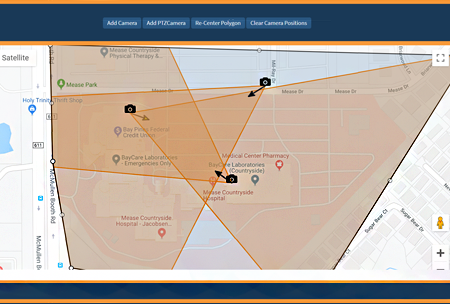 MC78x-102 Solar Powered Camera Kit and
MC78x -101 Ac-Powered Camera Kit
8MP All-Weather Camera for Robust Documentation and Monitoring
Sensera jobsite cameras provide that extra layer of 'exceptional' to your projects. Whether your goal is to reduce jobsite theft, ensure OSHA compliance, better manage projects from the road or keep clients up-to-date with site progress time-lapse video, Sensera delivers an affordable, easy-to-use, remote jobsite monitoring solution.
Time-lapse, Safety and Security Made Easy
The MC78 8MP solar-powered jobsite camera is designed for robust visual documentation and site monitoring where power infrastructure is not available (or consistent). Perfect for intermediate users who want to monitor progress, collaborate with project stakeholders, improve safety and produce professional grade time-lapse videos for project marketing. Live-stream video from your site and share high-resolution real-time and DVR project images with team members, customers and owners
The MC78 site solution is powered by Sensera's SiteCloud® platform which provides easy-to-use software for viewing, monitoring, and sharing real-time site data, detecting actionable insights, and simplifying work-flow. SiteCloud service includes WiFi and 4G LTE connectivity making it a true end-to-end solution. Add SitePOV Mobile App to access additional features from your smart phone.
Features and Benefits
One Person Installation in Under 20 Minutes
Light-weight, Small Footprint
Integrated Modem for Cellular or WiFi Connectivity
Easy to Move or Reposition
All-weather Outdoor/Indoor Housing
Automated Health Monitoring
Jobsite Visibility
Minimize Travel and Time from Site to Site
Monitor Project Progress and As-built Status
Improve Collaboration with Stakeholders
Market Your Projects and Promote Your Business
Mitigate Risk and Enforce Safety Processes
Reduce Liability and Lower Insurance Costs
Integrates With:
Procore
Reconstruct
AutoDesk
PlanGrid
Oracle
SMARTVID.IO
3 Reasons to use Time-lapse on your next Construction Project