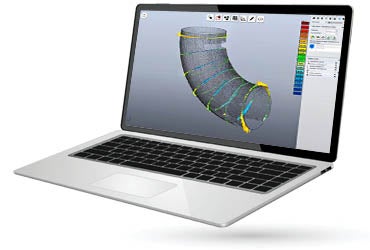 Trimble CloudEngine
Powerful 3D capture and analysis doesn't have to mean a sacrifice in usability. Trimble CloudEngine is a powerful, next-generation point cloud application that provides easy-to use editing, manipulation, and analysis tools. It makes point cloud data easy to understand and ensures accuracy across all project stages. Trimble CloudEngine facilitates improved communication and efficiency in 3D capture projects by providing a full set of design and validation tools.
Features and Benefits:
Support Multiple Data Sources – Support structured and unstructured point cloud data from any source, including LIDAR, photogrammetry, SLAM, terrestrial, and 360-degree photography.
Create a High-Performing Environment – Publish composite models of scan data, BIM, and documentation to collaborate with project stakeholders. Add dimensions, annotations, images, reference tags, and PDF documents to scan data.
Automated Registration – Perform efficient cloud-to-BIM registration and take advantage of standard registration tools.
Clash Detection – Design validation by cloud-to-cloud, cloud-to-model, or model-to-model with reporting.
Real-Time Simulation – Visualize construction sequences using both point cloud data and model elements.
Point Cloud sharing using Trimble CloudEngine