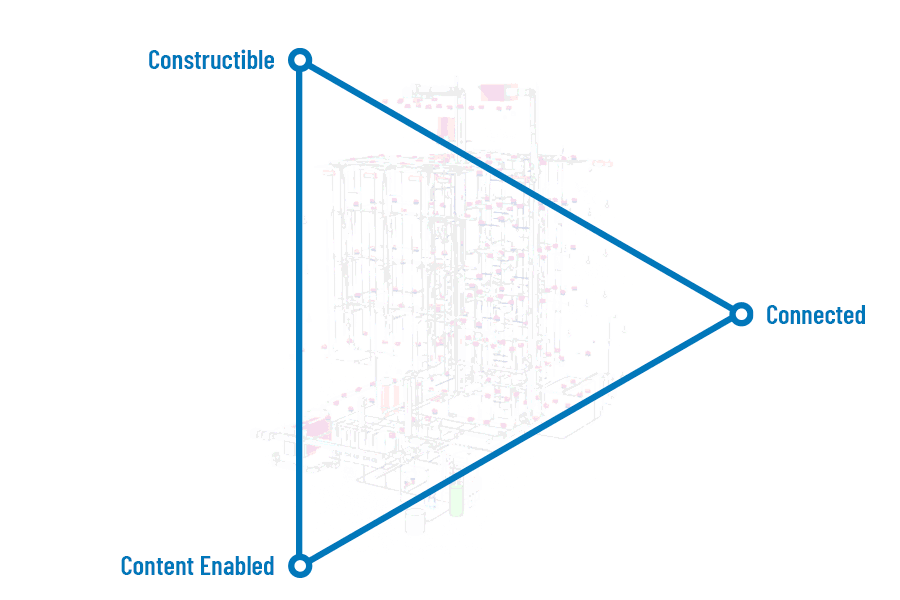 Click the image or use the buttons to learn more about the Constructible, Connected, and Content Enabled phases of digital twinning.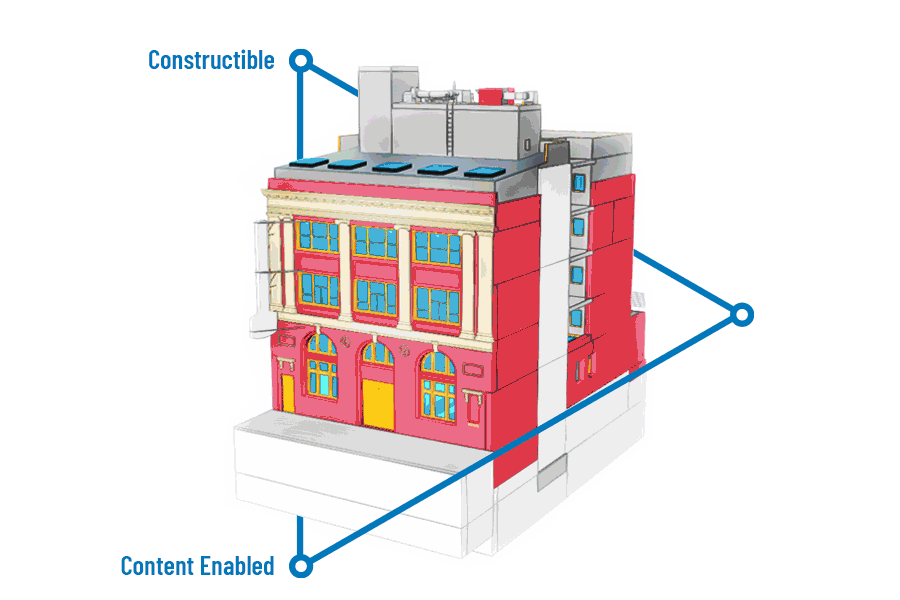 The as-built 3D Model is used to visualize security scenarios, and plan/inspect Fire Life Safety requirements. Invite vendors to the model for remote jobwalks and virtual takeoffs/inspection (precise to 1/16"), instead of physically visiting the site.
Length: 31.879'
Width: 12.644'
Area: 403.078 sq.'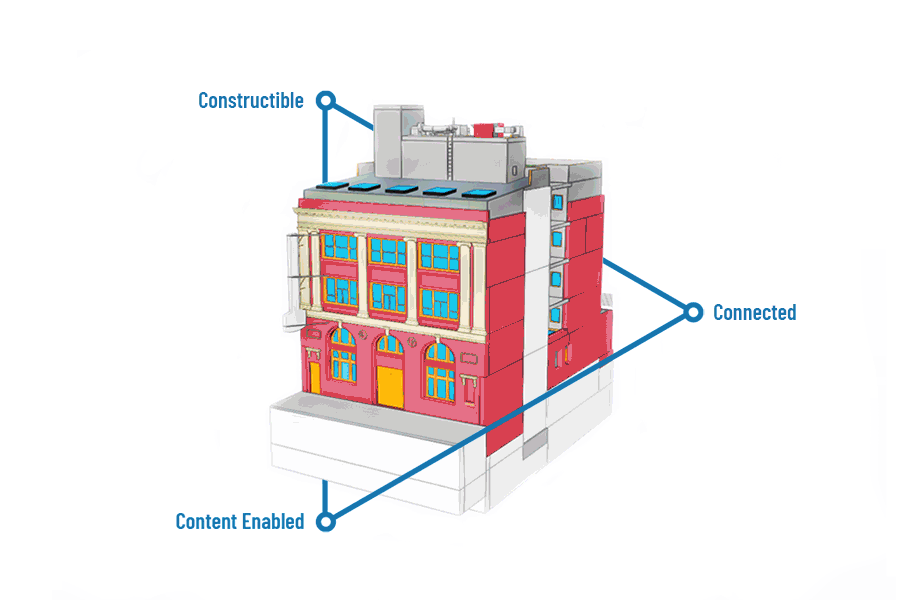 Remote real-time system monitoring with Internet of Things (IoT) devices. Connect your existing building control automation systems for a full vision into your operations.
Domestic Water System PSI: 42-43
Noise Sensor: 56dB
Humidity: 53%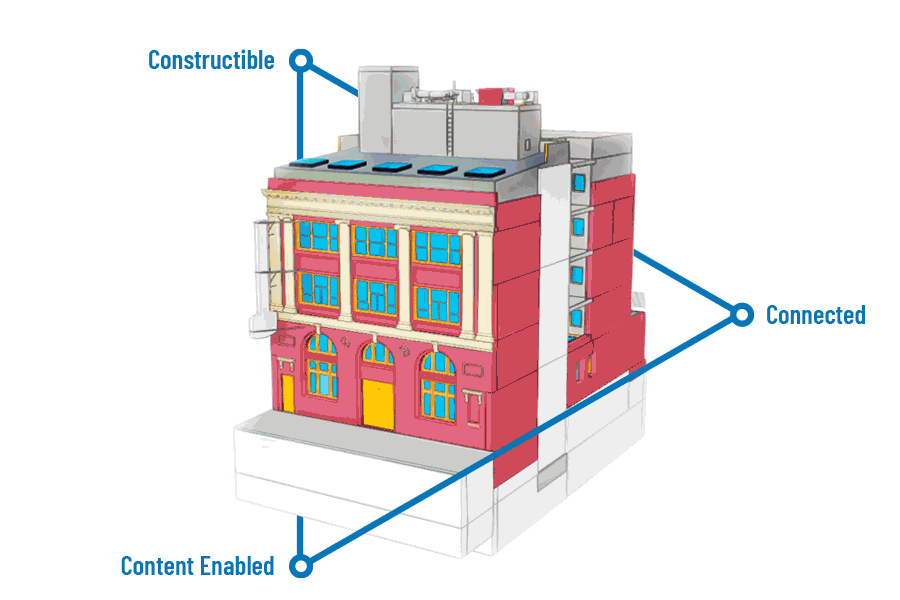 Make all objects intelligent. Link all building elements to your existing asset management system (i.e. IBM Maximo, NetSuites) for easy reference of installation details, specifications, part numbers, and warranties.
MerryChef E25 High Classic