Cost Savings
With Intelligent Facilities
Transform your Building with 3D Facilities Management. Access information and send work orders through an intuitive 3D environment. BuildingPoint's software and services extends the value of BIM [Building Information Modeling] to Facilities Operations by giving owners an integrated database and instant access to location and asset information through an easy-to-navigate web-based 2D/3D-BIM interface.
---
Digital Twinning
Digital twin refers to a digital replica of physical assets, processes, people, places, systems and devices that can be used for various purposes.
---
Scan & Model your Building
Leveraging the most sophisticated field scanning hardware technologies our global partners can scan any existing facility for true as-built point cloud measurement. Then these Point Clouds are traced with BIM software to deliver finished 3D models ready to be used as As-Built Models that have true parametric metadata and overall intelligence.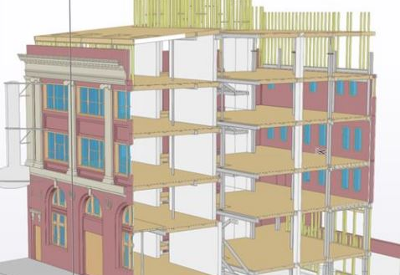 ---
Access to Information
Using the search engine, the user enjoys instant access to any type of document attached (Cut Sheets, Warranty, Submittals, Maintenance Training Videos, etc.). These documents can be easily uploaded into YouBIM as part of its implementation or YouBIM can also be integrated with 3rd party Document Management systems.
---
Isolate Systems
Focus and filter to instantly understand routing and relationships between various connected systems. Quickly identify which shutoff valves affect which piping sections.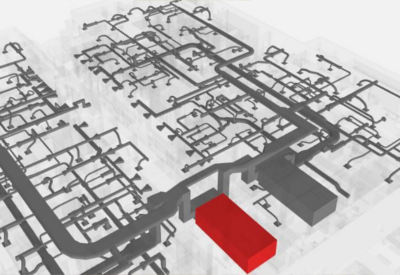 ---
Integrate YouBIM with Building Management Systems
YouBIM is your Building's Home Page that can connect to any existing building software. Leverage IoT sensors to gain quicker awareness and view an issue in a model with visual context to clearly plan and communicate a response.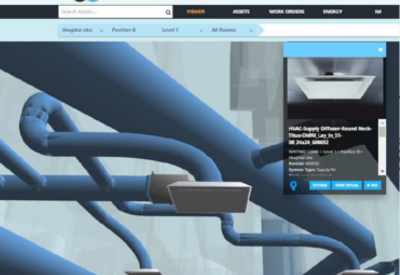 ---
Create & Manage Work Orders
YouBIM's simple WO module allows triggering Work Requests or Work Orders from the 3D or 2D viewers or directly, linking to an Asset, a System or to a Room. It allows updating its status throughout its completion and saving its history to the corresponding Asset. WO can be quickly found from the Search Box and within the 2D and 3D Viewers, individually or in batch. WO can also be pushed and retrieved from CMMS system. YouBIM WO module is not a replacement of a CMMS system; it is rather designed to complement client's Work Order Management System.