This two-hour seminar is designed to orient a company on successful planning standards and is the same battle-tested material BuildingPoint has used for decades consulting the most successful building contractors in the US. The seminar will cover:
The Critical Path Method
Biggest challenges with schedules
Who owns schedule float? Contractor or owner?
How to price and prove compensable delay
What is concurrent delay?
Scheduling best practices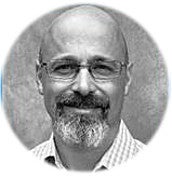 About the instructor: Donald Rote is an expert in project planning, project controls, claim avoidance/mitigation, delay analysis, integrated project delivery systems, forensic analysis, CPM scheduling; CPM education and LastPlanner methodologies. Don has been a guest speaker at events hosted by Associated General Contractors, ASHRAE, Lean Construction Institute, San Jose State University, CSU Long Beach, Meridian Systems and Trimble.