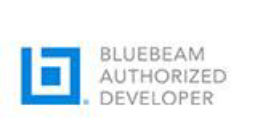 We are pleased to announce an integration between Trimble Prolog and Bluebeam Studio Sessions to integrate your RFI and submittal processes! Automatically create sessions, invite users, exchange marked-up PDF documents, and answer RFIs directly in Studio. Contact us at info@BuildingPointPacific.com for more information, or to arrange a demonstration. 
Integration Partner Spotlight
This month we are putting the spotlight on two recent additions to our integration family:

Egnyte: The latest Prolog file management integration is with Egnyte. This integration is a seamless way to expose Egnyte file storage to Prolog users transparently from the Prolog user interface. As with our other file management integrations, this is a real-time view into Egnyte, with no syncing back and forth between the two systems. 

Raken: Bring your Raken daily reports and photos directly to your Prolog project. The Raken/Prolog integration ensures:
Time savings by removing the manual drag-and-drop of daily documents
Improved compliance by adding time-stamped daily reports to your construction project documentation
Enhanced team insights into project progress and delays
Boosted productivity by collecting dailies directly from the field 
 Visit our Integration Partners tab on GC.Trimble.com for more information on these partners and other integrations available on the Prolog platform.